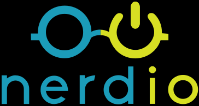 Nerdio Manager for Enterprise Certification Exam Curriculum
Welcome to the Nerdio Manager for Enterprise NME-200 exam curriculum. This curriculum is intended to give you a comprehensive understanding of Nerdio Manager, Microsoft Azure Virtual Desktops, and their various available functions. This curriculum emphasizes the "how to."
The test focuses on the technical configuration and tasks you can, and will, need to execute when deploying, managing, and optimizing your AVD and Windows 365 cloud desktop environments. The test is intended to challenge your retention of critical concepts, features, and methods you will need to successfully work with Nerdio Manager, Azure Virtual Desktops and Windows 365 Cloud PCs.
We highly recommend that you pay close attention when reviewing the curriculum. There are many critical details that will appear in the exam. Simply skimming through the material will most likely be reflected in the outcome of your exam. In addition to the knowledge shared in the curriculum, we expect our test takers to be hands-on Nerdio Manager users. Experience using Nerdio Manager will be invaluable to pass the exam.
View the exam curriculum online.
Download a PDF of the exam curriculum.
When you are ready, you can take the exam here. Best of luck!